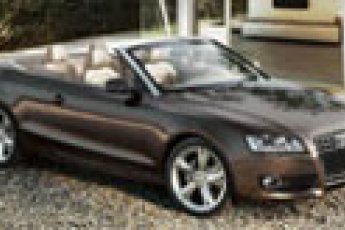 Description
The rate applicable to your personal request will be confirmed on your rental quotation. Once your reservation is confirmed, in writing, by an Avis Luxury Collection brand ambassador, your booked rates will be honoured.
All our vehicles are less than 12 months old and have less than 60 000 kilometers on the clock. Our vehicles are regularly serviced as per manufacturers' specification and are free of damage, fitted with vehicle management systems to assist Avis Luxury Car services with real time geographical position, speed and route monitoring. Also fitted with radio CD player, air conditioning, power steering, airbags, central locking and have valid roadworthy certificates. All the vehicles used for Avis Luxury Car services have valid road transportation permits for the provinces in which they operate.

Features:
2 Door
Automatic
Petrol
Leather Upholstery
Air Conditioning
Airbags
Car Packages
Audi A5 Cabriolet -
Extention Rate: ZAR 4.008 Excess - Over 30 years old ZAR 20.000 Excess - under 30 years old ZAR 42.000
Features Available
Customers who viewed "Audi A5 Cabriolet" also viewed:


A great vehicle for 2 to go off the beaten tracks (TRAX) in comfort. The TRAX...


A different looking car from Merc that appears to be a coupe but still has...